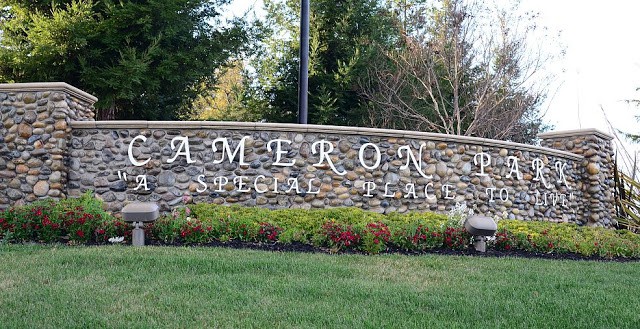 We buy houses Cameron Park CA!
Do you need to sell your Cameron Park house quickly?

Do you have a house in the Cameron Park, California area that you are looking to sell without any hassle, repairs, cleaning or commissions? If so, I'd love the opportunity to present you with an offer to purchase your house – FOR CASH!
Get an as-is cash offer for your home
"*" indicates required fields
Hi, my name is Robert Taylor and I buy houses all around Cameron Park area.  Unlike other out of town buyers, I'm local.  I went to Ponderosa High School.  I remember going to Sam's Town after school and walking through all of the peanut shells on the floor.  The town has changed a lot since then, Crazy Horse Campground is gone and it's water slides have were replaced with housing.  But it's still a special place to live.
Whether you have a home you are looking to sell in Cameron Air Park Estates, in one of the older sections of Cameron Park, or in Rasmussen Park, I'm a local, direct, house buyer.  I'll provide you with written, no obligation,  cash offer in 24 hours, no matter what the condition of your house or your situation.  You don't have to pay any commissions or make any repairs.
We buy houses in Cameron Park, Shingle Springs, Rescue, Latrobe, El Dorado Hills and the surrounding areas.
I buy houses as-is
I can close quickly because I buy with cash and don't need a bank loan to buy your house.  Does your house need repairs? I buy AS-IS – that means you don't have to do any repairs.  I can buy with tenants in place – you can avoid that sticky family situation.  As a private buyer, I understand the need for complete discretion -you won't have to worry about gossiping neighbors or awkward family situations..  No situation is too big.  I've been in thousands of homes and I've purchased homes in every kind of condition.  Do you too much stuff?  Don't worry, I'm not here to judge you or to embarrass you.
Tired of selling your house the traditional way?
Many people think selling through a real estate agent is the only way to sell their house.  Some situations require a different solution.  Have you already tried selling through a real estate agent but wasn't able to sell your house?   That's where I come in.  I can make selling your Cameron Park house easy. – I'm different from the traditional method of selling a house, where an agent puts a sign in your yard, and hopes someone will want to buy your house.  Agents list houses, I actually buy them.
If you have tried selling through an agent, you know that there's lots of work and time involved.  First, you have to find an agent you can actually trust to be able to do what they say – "sell your house quickly" and and who will represent your best interest.  Then there's repairs that are required by buyers' lenders.  There's the constant invasion of your privacy with people coming and going.  And then there's the time it takes to sell and actually close escrow.  Sometimes, the traditional way is just not an option.
Have a Difficult Or Sensitive situation?
I buy houses from people just like you in similar situations.  I buy houses in foreclosure, owners who are moving out of town, divorce, bad tenants, code enforcement, probate, houses where the repairs are overwhelming, and unwanted rental properties. If this is your situation and you have a house in Cameron Park, Placerville, El Dorado Hills or the surrounding communities, give me a call today or complete the form to the right.  I'll give you a written, no obligation, cash offer in 24 hours or less using our completely transparent process to buying your home.
"I used to worry about others who would promise 'FAST CASH' but disrespect me and my home. Robert was helpful, friendly, took time to answer all my questions, and took care of me and my home respectfully." – Barry P
We Buy Houses Cameron Park – Call us today!

Call me to see why I am your best solution if you need to sell quickly
Selling a house the traditional way often involves stacks of paperwork that need your signature, and that only protect the real estate agent. – I'll give you a written, simple, one page offer to buy your Cameron Park house. If we agree on a price, I will wire the entire purchase amount directly into the escrow office and we can close quickly or at a time that works for you. I promise to make the entire process easy using my four simple steps to help you quickly sell your house.
No obligation – If my offer doesn't work for you, just say "no". Really. We'll shake hands and still be friends.
No buyers getting cold feet – I've bought scores of houses. I'm not looking to buy the perfect house and I'm not going run away because of something negative in a home inspection.
No waiting for a bank's final approval – 80% of of home buyers require a home loan to be able to purchase your home.  Skip worrying if the buyer will actually be able to get their loan. I buy the old fashioned way – CASH.
Trusted Title Companies – We use recognized, local Sacramento title companies -Stewart Title Company, Placer Title Companies.  Live out of town? Not a problem. We also use First American Title who is nationwide for our out of town clients. If needed, we can even have a mobile notary meet at your location for any papers you may need signed.
You can have a fast, written, fair offer if you act today. Call me right now at the number below or click on the blue button right below the number to contact me via email.
Get an as-is cash offer for your home
"*" indicates required fields