My Personal Guarantee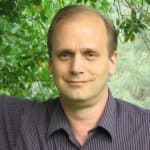 No obligation or hard sell tactics
I hate being manipulated or receiving hard sell sales tactics. I like to treat people the same way that I would want to be treated if I were in their shoes. Further, if I present you with an offer, you have complete freedom to either accept it or reject it – ABSOLUTELY NO OBLIGATION on your part. I want you to be 100% happy with your decision, whether you sell to me or not.
We'll maintain strict confidentiality
We value your privacy as much as we value ours.  We will not discuss your reason for selling, the price or any details with neighbors or tenants.  We promise to keep everything  in strict confidence and we will never share or sell your information to anyone outside my office.  Occasionally, some properties do not meet our buying criteria.  However, we have a private buyers list, of cash buyers like ourselves, who may be interested in your property.  In those cases, we may present you with an offer to purchase your home, but then remarket the contract to our private buyers list.  When we do this, it will be clearly identified in our purchase contract.
Our services are 100% free
You will never have to pay any fees for discussing your situation with me.  My services are always 100% free. You will not have to come out of pocket for any expense.
No judging attitudes
There are lots of reasons why people sell to me. I'm not here to judge you, your situation or your reasons for selling. I hope I can bring a little grace to difficult situations while helping you with the sale of your property.
I have seen every condition imaginable and have been in hundreds of houses. I've bought houses that have been foreclosed, houses that you couldn't walk through because of all of the years of accumulation, smelled terrible and had more pets than you could count, and houses that had just simply been neglected and let go. I promise, I'm not here to form any opinion about you or your home.
I will not embarrass you or discuss your situation with anyone. I'm here to help you find a quick resolution to your situation.
"I used to worry about others who would promise fast cash but disrespect me and my home.  Robert was helpful, friendly,
took the time to answer all my questions
, and
took care of me and my home respectfully
." – Barry P.

Sincerely,
Robert Taylor
The Real Estate Solutions Guy