Get an as-is cash offer for your home
"*" indicates required fields
It's not what anyone expected.  Everyone thought the home would sell quickly.  But after several weeks on the market, all you have to show for all of your work, is a stack of Realtor business cards on the kitchen counter.  Each week there's fewer and fewer home showings.  Your home just isn't attracting any attention from buyers.  You have what the real estate industry calls a "stale home listing".
In this super hot real estate market, it's hard to believe anyone could have a house that isn't selling.  So what do you do when your house isn't selling and you have a stale listing?  Some may say, you just have to lower the price.  However, before you lower the price of your home, you need to look at these ways to attract new buyers
Listen to buyer feedback before you do anything else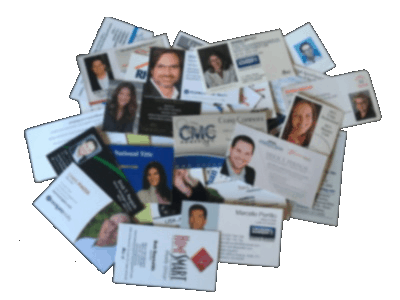 Sellers and their agents shouldn't assume they know why a home isn't selling.  Jason Gelios, a Realtor from southeast Michigan, and founder of It's All About Real Estate says, "Listening to potential buyers' feedback can be invaluable.  Home owners selling a home should be reviewing any feedback they receive from potential buyers and then implementing those change", says Gelios.  Mr. Gelios continues, "If buyers are mentioning a bad odor in the home, this should be addressed immediately and not dismissed."
There's money to be made in listening to buyers
Every experienced agent has had at least one home listing that hasn't sold in a timely manner.  Several years ago we had a home in an in demand neighborhood that hadn't had a single legitimate offer in over two months.  Our Realtor contacted agents who had shown the home to potential buyers and ask them for feedback.  One agent mentioned that her client thought the floor plan was broken up because of a mix of disjointed flooring materials.
We took the home off the market, and replaced the entire floor with laminate flooring that tied the different areas together.  Additionally, we staged the home to bring a cohesive feel to the home.  After relisting the home, we had multiple offers above asking the first weekend.  It pays to listen to your feedback.
Three reasons why your home listing isn't attracting buyers
Jody Moody, a Realtor® in Lenoir City, Tennessee says, "When a home doesn't sell or becomes stagnant it is one of three problems: Price, Condition or Location. These three variables MUST work together."  Moody continues,  "If a home has a poor location, the other two must compensate by being in great condition and an enticing price. "
Unfortunately sometimes it is the price.  Many sellers will insist on listing their home higher than the market, just daring someone to bite.  They have the attitude of, "If it doesn't sell for what I want, then oh well".  But, "if the price is too high, then the location better be desirable and the condition top notch or it will never happen" says Moody.
When a home needs repairs, fresh paint or simply dated, then the price or location can attract a buyer. "If two conditions are weak, like an 'unsellable' location and truly poor condition,  then the price really will matter.  Your price will need to be low enough to attract an investor or someone willing to overlook the poor conditions to be a home owner", says Moody.  Each of these factors are like part of a equation.  If you change one the values, then the other two values must change.  If your home is in a bad location, is in good condition, either the price or the condition may encourage buyers to make a reasonable offer or to buy in a neighborhood that previously hadn't considered.
Related article:  10 upgrades for under $500 you can do to make your home more appealing
But Moody says, "It's often the house's condition that tells the story [as to why your house isn't selling]".  A fresh coat of paint, new flooring and some outside clean up go a long way to help a stale home listing.
Related Story:  Selling a house in poor condition
Attract new buyers by staging your home and taking new pictures
Almost every agent we interviewed suggested sellers stage their home and hire a professional photographer to take pictures.  Deidre Woollard with Millionacres.com suggests that after you have listened to buyers' feedback "it's time to consider reintroducing [your home] to the market. Some agents take a property off market for a short period of time to reset days on market.  During this time off market, you can bring in a home stager, refresh the curb appeal (landscaping and painting the front door) and reshoot photos and video."  Additionally, Woollard advises people to consider adding twilight photos "because those tend to pop well online."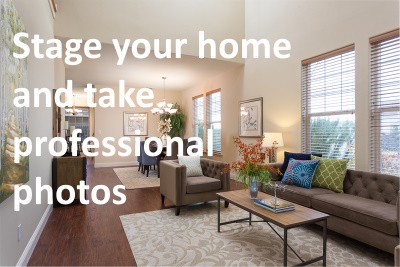 I can personally attest to Woollard's thinking.  Several years ago I had a home we had remodeled and were now reselling.  The house had sat on the market for several weeks without any offers and had become a stale listing.  After our agent had an open house, the feedback from buyers was extremely helpful.  Buyers were uncertain about the purpose of a room off of the living room with glass French doors.  Was it a den, an office or a bedroom?  Buyers were unable to imagine the various possibilities.  We took the home off of the market, and had the home professionally staged.  We staged the room as an office, and then had professional pictures taken.  By staging, we created a picture in the eyes of prospective buyers of the purpose of the room.
Is it time to reconsider the price of your stale listing?
Finally, if your location and condition are good, then it's time to reconsider your price.
Remember, location, condition and price are like a mathematical equation.  If you change any one of the variables in the equation, one of the other variables must also change.  "Often the price issue is the thing that the owner least likes to hear", says Woollard, but you have to "you have to look if [your home] is overpriced vis a vis recent sales".  Of course, seller's rarely want to hear that  their home isn't selling because of price.  Sellers and their agents need to look at the comparable sales in the neighborhood see how compare your house compares with other homes in the area. Is it getting similar traffic as other listings both online and off?  Are the open houses well attended? Were there a lot of showings?  If you're getting a lot of showings, and your condition and location is good, it's time to reconsider your price.
Crush that old listing and push your home to the top of the pile
Each day, newly listed homes are pushed out to various websites and web portals.  Most multiple listing services will syndicate your home listing with other websites like Zillow automatically.  However, as there are more homes added to the list, older listings are pushed further and further down.  To overcome this, Sarah Bandy, with Engel & Völkers, suggests taking your home off of the market and "place back on as a fresh listing so that it's at the top of the search engines as a new listing. The older the listing is, the further it's pushed to the bottom of the search query so this will make it show up first and possibly revive any interest."  Of course, you want to do this after you have done your repairs, any painting, staging of your home and taken new photos.
Conclusion
If you have a stale listing, it's time to go back to the feedback you've received from potential buyers.  Is it price, condition or location?  Or maybe buyers can't picture how to use the floor plan.  It may be time to take your home off of the market and make corrections.  Then relist your home with staging and professional photos.  Don't settle for just lowering the price, if you can fix the problem buyers are having.