Summary:
Location includes distance and centrality of schools, amenities and recreation
The size of the land the house sits on can have a significant impact on future appreciation of the home
Neighborhoods with good school districts are always more valuable when you resell you home, even if you don't have children
You can fix just about anything with a house – except it's location
What's the big deal about location?
If you're thinking your real estate agent is going to help you find nice neighborhoods, and keep you out of bad locations, you might be in for a surprise.  Real estate agents are prohibited by law from steering you to or from neighborhoods.  Steering is the practice of influencing buyers' choice of neighborhoods based on the Fair Housing Act.  For example, if your agent avoids showing you houses that you qualify for because of your race, sex or religion, it is considered steering.  As a result, most agents will completely avoid any discussion about location and neighborhoods with their clients.
However, does that does not prevent you from considering the location and neighborhood you are buying in. In this article, we look at what can make a good home location, and areas you may want to think twice about.
What does "It's all about location" mean?
If the phrase, "It's all about location" is new to you, let me explain.  When thinking about buying a home or any property, location is probably the single most important consideration.  But what's so important about location and why should you care?
Why is location important?
You've found a great deal on a house.  The home has been sitting on the market for 6 months and hasn't sold.  Now, they've reduced the price again and you think, "Wow, that's a great deal".  Unfortunately, the house is next to the freeway.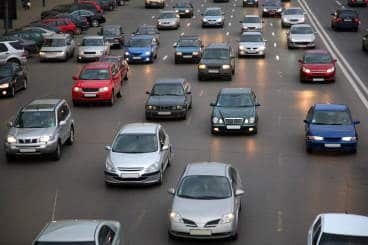 Sure, most of us would never think of buying a house next to the city dump, or under a freeway overpass.  It's just too noisy or smelly. But you just can't stop thinking about what a great deal the house is.  You could live there for a couple of years while you build up some equity.  Maybe you're thinking about buying it as a rental property and the cash flow looks great.
However, if the property is hard to sell now due to location, how hard will it be for you to sell when you're ready to move on?  If the current owner has tried off and on for two years to sell the property, without success, why will it be different for you when you are ready to sell?
After nearly 20 years experience buying and selling houses, the one thing we've learned is "You can fix just about anything with a house – except location".
4 factors that impact location
What makes for a good location?  There are some obvious factors such as good school districts, or with convenient amenities such as shopping or recreation areas.  Below, we look at four factors that can help you determine if your home is in a good location or if you might want to avoid it.
1.  Distance and centrality to amenities, shopping and commute
Proximity to local amenities such as parks, libraries, and grocery shopping can be a big contributor to creating a desirable location.  It's great to be able to walk down the street to a local park, lake or even driving a short distance to an open space.
Some homes may be a great price.  But, is it still a good location if you have to drive 20 minutes to take the kids to school?  What about going shopping for groceries?  The convenience of these factors impact the desirability of the home. A real estate agent friend tried to sell a home in a rural subdivision that was just 10 minutes from town.  However, before even reaching the subdivision, his clients would complain about how far out of town the home was.
Of course, if you are looking for more space, you may be willing to sacrifice proximity to amenities for more land.  Value is subjective.   The value of having space for animals, such as horses, may be more important to you than how long it takes you to drive to town.
2.  Neighborhood condition
What type of neighborhood you want to live in is a matter of personal preference.  However, when shopping for a home, it's a good idea to look at other homes in the neighborhood.  Take a drive down several of the streets and look at other homes.  Are the other homes well maintained or are they abandoned?  Stop and talk to the neighbors.  Have the neighbors lived in the area for a long time?  If so, ask them why they like or dislike the neighborhood.  Are there a lot of rentals in the neighborhood?  If you're looking to buy a home, you may prefer that more of the homes are owner occupied.
3.  Future development plans
When investigating locations, it helpful to ask about future development plans.  In many real estate disclosures forms, there is a section for disclosing known development plans.  These developments may be anything from new parks to new freeways.
Sellers may not be aware of development plans and you'll want to do a little research.  You can contact the local government planning department to find any zoning changes proposed or future development plans.
4.  Lot location and size
Corner lots are often more desirable because they are often larger in size.  Interior lots on a court, can also have larger lots, and have less traffic noise.  The exception to corner lots might be busy intersections or stop signs.  An easy way to tell if a road has the potential of being busy or noisy, is to look for proximity to stop signs.  If the road has a double yellow line in front of your house that also an indicator or potential traffic noise.
As housing prices increase, the land homes are built on becomes more expensive.  In order to keep prices affordable, many builders put homes closer together on smaller and smaller lots.  In some neighborhoods, you might find that your property line is actually the wall of your house (called "zero lot lines").  The result is smaller yards, and less privacy.
Homes with similar sized lots, dimensions, and location, usually won't vary in price significantly.  However, property lots that are even a few thousand feet larger, can command several thousand dollars more in sales price.  This is especially true in cities where land is more limited, such as San Francisco.  Appraisers will typically adjust for differences in lot size in their home appraisals adjusting for lots that are more than 1,000 different in size.
Other factors impacting desirability and location
School districts – Even if you don't have children, buying a home in a good school district is a good idea.  Homes in great school districts are generally in great demand. Good school districts will make your home more desirable when you go to sell it later.
Noise – Is probably the biggest negative factor when evaluating location.  Houses next to busy streets, hospitals and police stations will potentially be noisy 24 hours a day.  If it's quiet when you're visiting the home, you might want to consider going by the home at other times of the day.
Ball fields – Everyone would like to live next to the park.  It's a great place for the kids to go a play.  But what about on weekends when there are league soccer games?  You might be competing for parking on the street in front of your home.
Water – Homes on or near the water always command a higher price.  Who doesn't want to look out the window to a beautiful lake, or creek?  But the water may not be much more than a seasonal creek.  If so, in the dry season it might only be a breeding ground for mosquitoes.  If the home is anywhere near water, you should look at local flood maps to see if the property is in a flood zone.  Properties in a flood zone will often require additional insurance by your lender.
Views – Homes with a view, even if it's local, can also sell for a higher price.  However, don't over pay for a home that only has a peek a boo view.  You don't want to have to crawl on the roof or hang out a bathroom window to see it.  Some locations might have great views, but if they're impractical to enjoy, don't over pay for the view.
Conclusion
As investors, we've bought and sold many homes over the years.  The one maxim we've found is, "you can fix just about anything with a house, except location".  Location impacts the desirability to future buyers, and therefore, the price and ease of selling your home later.  It's important to look at all of the factors that impact location.  Don't be content to just look for the obvious, but take the time to perform some due diligence by talking to the government agencies and the neighbors.  When you can, try to purchase larger size lots, even if it means a slightly smaller house, as larger lots are more desirable.  Lastly, and most important, decide what factors above are the most important to you.