Get an as-is cash offer for your home
"*" indicates required fields
Have you tried selling your home but just haven't been able to get an acceptable offer?  If it's a sellers' market, you may be asking "Why won't my house sell in Sacramento?"  Maybe, your at the end of your rope and thinking, "How do I get rid of a  house that won't sell?"  In this article we look at the various reasons why a house may not sell and possible solutions.
Understanding the Psychology of Buyers and Sellers
Buyer psychology
Before we look at the various reasons why a house doesn't sell, we need to understand a little psychology about the buying and selling process.  I think everyone knows that people buy houses primarily based on their emotions.  People fall in love with the kitchen, or the bathrooms or the backyard or any number of things.  People either love a house or they hate it.  There's rarely an in between. Just like falling in love with your spouse, there's hardly any logic to it.  It just happens.  That being said, there are things that can make your house more attractive, just like we can make ourselves more attractive when dating.
Seller psychology
What many sellers don't recognize however, is that they have emotions that affect their selling decisions too.  If you are looking to sell your house, you have memories of the house that make you either love your house or hate your house.  There may be memories of your kids growing up in the house or of a divorce.  In either case, your emotions can subconsciously sabotage your chances of selling your house.  With that in mind, we need to start thinking of our house as a product to be sold, rather than a home we have memories of.
 The Hardest Thing to Correct when Selling a House
Everyone has probably heard that the three rules of real estate are – Location, location and location.  I like to say it a little differently, "I can fix just about anything with a house, except the location".
If your house is on a busy street, you probably won't be able to change that.  It's not really practical to pick a house up and physically move it somewhere else.  If the neighborhood or the schools are declining, you probably won't be able to significantly change those either.  All of these can impact the emotional attractiveness of a home to potential buyers.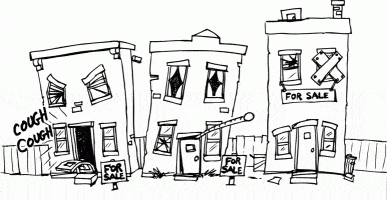 It may not even be a declining neighborhood, simply a matter of what side of the street your house is on.  There are places in Sacramento where you can simply cross the street to the other side and have a completely different desirability and zip code.  You can cross the street and move from Land Park to Oak Park and change how attractive a house is to a potential buyer.  You can cross a street and be from Carmichael and be in Garden of the Gods.  It may not make any logical sense to us, but to a buyer, it may be a completely emotional decision.
If you have a home that has a location issue, don't despair.  There are things you can do to help you sell your home despite its location.  We'll take a look at several of these possibilities throughout this article, but the key is we'll have to make the rest of our house something buyers fall in love with.
What you can Do Inexpensively to Help Sell Your House
Remember how we said that we needed to think of our house as a product we need to market?  Let's walk through your home and take an inventory of several areas.  Let's look at the things we may be able to change in order to help our house sell.  We'll try to start with the easy things to change and move toward the harder things.
How's the curb appeal? – looking at the front of your house
The front of your house is the first thing a potential buyer or real estate agent will see coming to your house.  Is it attractive from the outside to make a buyer want to see the inside.  Is the lawn dead or overgrown or is it neatly manicured and watered?  Does the front of our house need some color?  Is it clean?    Does your Realtor® need to hang a sign outside that says "Must see inside"?  If so, you can probably fix these items with a minimal expense.
In another article, I gave six simple steps to sell your house faster in Sacramento. Some of the things things you can do to increase your curb appeal as well as make the interior of your home more appealing are below.
Bark
Bark is cheap and it's drought tolerant.  You can probably bark your entire house for under $200.   Don't buy your bark at the big box stores in the little bags.  Instead, call your local landscape material company.  You can usually buy a pickup load of bark for less than $40 and they'll usually deliver for a nominal charge.  It's fast and easy to put in and provides high contrast against the backdrop of your house.   Bark your planter beds but be careful not to get the bark up against the bottom of your house's siding material.  A pest inspector will mark that as a problem in their reports.
Flowers
Flowers are relatively cheap and add lots of color.  The problem is that if you don't have an irrigation system that will irrigate new plants, you will be water them by hand for several weeks while they establish themselves.  However, may you put in a few hanging plants or a couple of potted plants out front that you don't mind watering by hand while you market your home.  You may have noticed that many of the plants you see planted in front of restaurants and such are often still in the planter bucket and get changed out every few weeks.
Fertilize the grass
I love green grass.  I don't even mind mowing it.  A lush, green, lawn is like a magnet.  And I especially love the smell of fresh cut grass.  If I'm driving down the freeway and pass a fresh cut alfalfa field, I roll down my windows to smell the fresh cut alfalfa.  Everyone knows to mow the grass, but they don't always think to fertilize it until it's too late.  Most fertilizers take about four weeks before they turn the lawns green.  Give yourself time for the fertilizer to work before putting your house on the market.
Trim the bushes
If you personally can't make the bushes looks sharp, consider hiring a landscaper to come in for a day.  For a few hundred dollars initially and a about $80 a month thereafter, they will come mow your lawn, trim your bushes and edge the lawn.
Is my house clean? – Looking at the inside of your house
This is not a judgement of how you live or how well you clean your house.  Buyers will quickly judge your house by how clean it is.  Is there junk along side the front of the house?  Oil stains in the driveway?  What about the entry area by the front door?  Is the doorbell button broken?  Are there cobwebs leftover from Charlotte's web at the front door?  While your buyers' agent is trying to unlock the front door, these are the things your potential buyers are evaluating.  Make the entry area look sharp.
More Challenging Issues to Solve
The following items are in order of what is typically the least expensive to the most expensive to correct.
Does my house need repair?
Are there places where the wood i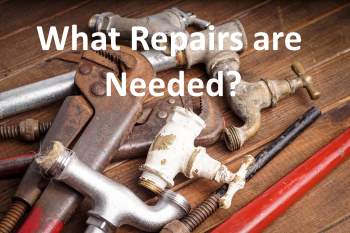 s decaying, or wood siding that looks weathered or damaged?  Are my gutters old and rusted out?  Am I missing downspouts from my gutters.  Do I have electrical wires that need to be secured and properly connected in an electrical box?  Are there warped, cracked or damaged boards on my decking or stairs leading into my house?  If there's wood decay visible to potential buyers, they' may choose to pass on your home.  If you're looking for top dollar, spend the money and fix the wood decay.  You can usually hire a local handyman to fix most wood decay problems.
How's the paint?
Does my house need paint?  Do my kids' bedrooms still have their favorite colors of red or blue?  Then repaint their rooms.  Sure, a buyer can paint their own colors, but if they can buy another house down the street and not have to paint it, they usually will.
Painting can be expensive, but it also can have the biggest benefit dollar for dollar.  If I had a choice of fresh paint versus a new kitchen or bathroom, I would go for fresh paint almost every time.  It makes a house look fresh and clean, can eliminate many odors and hide years of my kids artwork an d fingerprints on the walls.
Just a note about the order of doing repairs.  If you are going to do any repairs, you are better off doing them before you paint so you won't have to come back and touch up after the repairs.
Are my kitchens and bathrooms dated?
If your house is looking like a model home from the 1970's instead of 2017, that can impact the emotional appeal of your house.  Are the windows still the old silver colored aluminum single pane windows?  Are the bathrooms pink, blue or green?  Sure you love it, but remember you can't let your emotional attachment sabotage your ability to sell your house.  Unfortunately, solving these issues can be pretty expensive.
However, as a homeowner, you may be able to get several tax breaks or discounts that can help offset the costs of some upgrades.  Have you looked at upgrading your 50 year old HVAC system or your single pane windows?  There are often energy rebates through your local utility companies that provide tax deductions or help offset some of the costs.  Just putting in new vinyl dual pane windows can change the look of your home from dated to more modern, from looking like a rental to home someone wants to live in.
How's the floor plan?
Does your house have an odd floor plan or odd room additions?  Do you have to walk through the kitchen to get to the bathroom?  People can often add rooms to their houses that suit their needs, but leave the house feeling a little like the Winchester house.  Fixing this can difficult, but professional staging can help at a fraction of the cost.  Staging a home can help make a home that has a difficult layout and help direct people's attention to the positive things about it.  The first time I used staging was when I had a house that sat on the market for a long time without any offers.  The home had a room that people couldn't figure out quite what to do with the room when they saw it. Was it a bedroom or an office?  The result was that the house sat on the market for a long time.  Finally, we had the house staged and staged the room as an office.  It sold almost immediately and at a higher price.
Speaking of floor plans.  Be aware that living areas where you need to go outside the main house to access them, will not be counted by an appraiser in the total square footage of your home.  For example, if you have an upstairs or downstairs bedroom but you have to go outside to get to that room, the appraiser will not include that area in the square footage of the home.  It may have some value to a buyer, but you will not get the same price for that living space as you might for your other living areas.
How to Price Your Home to Sell
Here's the hard truth.  Any home will sell, in any condition, in any location, for the right price.  The problem we typically face is an emotional problem – not a price problem.  We feel like our home is worth some amount and become fixed on that number.  I see houses all of the time that sit on the market for months while the seller says, "I'm waiting for just the right buyer who will see the potential".  When the property doesn't sell, they blame the real estate agents, the market or any number of things except the price.
How do we know if we have the right price?
Your Realtor® can give you their estimate of value based on what they think the market will bear, but it will only be an estimate.  However, it will not be as solid of a price as if you simply hired an appraiser.  For around $500 you can hire an appraiser who will come out and give you what they think your house will sell for.  Like the Realtor® though, their estimate of value is just an opinion, but is a much more exacting process.
Furthermore, if you get an agent who is just looking to get you to list your house with them, they may just tell you the price you want to hear only to later tell you have to lower the price for it to sell.  You still have a choice to either list your property at the price your agent or appraiser suggests or the price you think it's worth.  I've sold houses for significantly more and significantly less than either my agent or my appraiser's value.  When I'm right, I look like a genius, but when I'm wrong, I have to own that it was my mistake.
Pricing the value of sweat equity
So what if your house won't sell, and you realize that it just needs some sweat equity?  How do you estimate the value of sweat equity?  If a house needs $5,000 worth of paint, do you simply reduce your price by $5,000?  You may not be adjusting enough.  If a prospective buyer knows they will need spend two to three weekends painting the outside of your house AFTER they move in, they may be willing to accept that.  On the other hand, if they see themselves having to wait two to three weeks to paint the inside of their house BEFORE they move in, they will probably expect more than a $5,000 discount.
Of course, if your house is in a highly desirable location, someone might be willing to buy a house discounted exactly for the cost of making any needed repairs.  Generally speaking though, buyers will be looking for some kind of discount not just for their material costs, but also for their own time and labor.
Don't compare your house with your neighbors house
Regularly I hear someone tell me, "Well the house down the street sold for so many dollars, so I think my house is worth more because it's better".  They may be right, but more often than not, they aren't comparing apples with apples.  The number of bedrooms or bathroom is different, the number of garages car spaces if different, the size is significantly different.  Unless the home home down the street is a model match, it may not be a good comparable.  This is where an appraiser can help.
Understand that value is subjective.
I recently visited Mexico and came back with several peso's.  The exchange rate was around 16 pesos for every US dollar which is really good. I obviously wanted to get as many pesos for every dollar that I possibly could.  That gives me more buying power while I'm traveling.
Typically I'll come back with a handful of pesos that I need to exchange back to dollars with the bank.  However, after I come back to the US, my bank will only give me a dollar for every 20 pesos I give them.  I don't get the same value from my bank that I had in Mexico.  My bank gets the better deal.  However, once I'm back in the United States, I can't use my pesos, so they have less value to me.  I can either accept the banks exchange rate or hold onto my pesos waiting for the next time I have an opportunity to go to Mexico.
It can be the same way with a house.  The value you as a seller place on your house is subjective to your wants and needs.  The value a buyer puts on your house is subject to their wants and needs.
Alternative Ways to Selling your House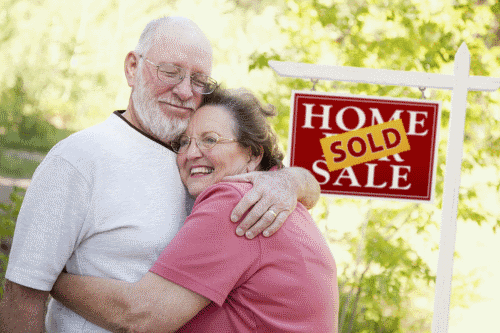 Sometimes the solutions above require more money, effort or time than we have.  When that happens value becomes more subjective to us too.  You may need to sell sooner than later because of a job transfer or family situation. You may simply not have the time or energy to do what is necessary to get a higher price.  There may be more repairs than you can afford to make our home get top dollar.  When that happens, one option is to consider a cash buyer, who will buy your property as-is, possibly saving your time and money.  If you have been wondering why your house won't sell in Sacramento, give us a call or complete the form to the right to discuss selling your home to me.  I promise to give you a fair, written no obligation, cash offer.