We buy houses Citrus Heights CA!
Need to sell your Citrus Heights house fast?
Are you thinking of selling your home in Citrus Heights?  We buy houses in the Citrus Heights area and are looking for more.  We'll provide you with a fast, written cash offer no matter what the condition of your house or the location.
Tried other ways to sell your house that didn't work?
Most people try selling through a Realtor or For Sale By Owner, but sometimes that just isn't the right solution. Maybe you have a family situation that needs complete discretion – understand the need for discretion.  Or your house could needs a lot of repairs. That's okay. We buy houses in their current condition. Consequently, you don't need to make any repairs. Whatever the reason, we have several rentals in Sacramento and we are looking buy more.
Have a problem tenant?
Do you have a tenant or relative that would involve too much "family drama"?   – I'll buy the house with your tenant in place. You don't even have to tell the tenant that you sold the place if you don't want to.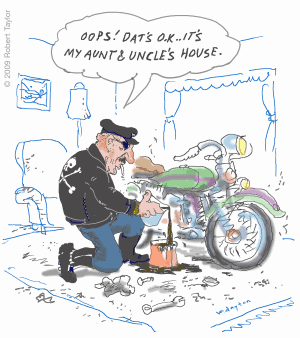 Inherited a house in Citrus Heights you need to sell?
Did the rest of the family leave you to take care of your parent's house, but hasn't come to help?  Are you stuck making all of the difficult choices and repairs yourself?  – We'll buy your house in it's present condition so you won't have to make any repairs.
Living out of town?
Barry was recently divorced and living out of town…
"I was near the end of my rope! Having lost my job and struggling to make house payments, I was getting nowhere… I was depleting all my savings trying to keep up. When I called Robert, he was confident and reassuring and took care of all the details… Now I can get on with my life! I have peace of mind.
I used to worry about others who would promise 'FAST CASH' but disrespect me and my home. Robert was helpful, friendly, took time to answer all my questions, and took care of me and my home respectfully." – Barry P
We can help – we love buying homes in Citrus Heights, CA!
 
I am your best option if you need to sell quickly
So here's why I'm a better option if you need to sell your house quickly.  I'm not looking at the color of the carpet or getting cold feet because of some inspection report. I don't need to borrow money from a big bank who tells me what or where I can buy because I buy with cash.  If we agree on a price, I wire the entire purchase amount directly into the escrow office.  I promise to make the process easy using four simple steps to help you quickly sell your house.
You're under no obligation – Not sure if this is the right decision for you? Cancel anytime up until two days before closing.  We'll tear up the contract, no questions asked.  Your real estate agent won't let you do that!
Avoid buyers getting cold feet – I've bought just about every kind of house from those not even needing paint to a full remodel.
Stop waiting for a buyer's bank approval – My offer will be a cash offer.  No waiting for your buyers' lenders' approval.
Work with Trusted Title Companies – I'm local and I use reputable, local Sacramento title companies -Stewart Title Company, Placer Title Companies.  Live out of town? Not a problem.  We also use First American Title who is nationwide for our out of town clients.  If needed, we can even have a mobile notary meet at your location for any papers you may need signed.
Speed – Because I am a local, experienced cash buyer, I know the market, the neighborhoods and I can quickly buy your Sacramento house and let you move on with your life.
No repairs- I buy as-is.  Have lot's of deferred maintenance?  Not a problem.  Leave the costly repairs to me and let me deal with those hassles.
Get an as-is cash offer for your home
"*" indicates required fields